On Saturday, 2 December from 7-9 pm, the International Peace Bureau awarded Alexander Kmentt with the Seán MacBride Peace Prize. The ceremony was held at the Diplomatic Academy in Vienna, Austria. Kmentt officially received the award in 2021, but the pandemic delayed the ceremony. We were happy to honor Alexander Kmentt in person for his dedication to disarmament and the elimination of nuclear weapons. 
Alexander Kmentt is the Ambassador and Director of the Department of Disarmament, Arms-Control and Non-Proliferation Department of the Austrian Foreign Ministry. In his acceptance speech, Kmentt discussed the Treaty on the Prohibition of Nuclear Weapons and the passionate activists and diplomats who made such a treaty possible, as well as the international role that Austria can play in terms of disarmament. Kmentt noted that "the risks of nuclear conflict [are] higher than in decades… [we] must realize with urgency that the nuclear weapons issue is back as an existential threat to the survival of humanity."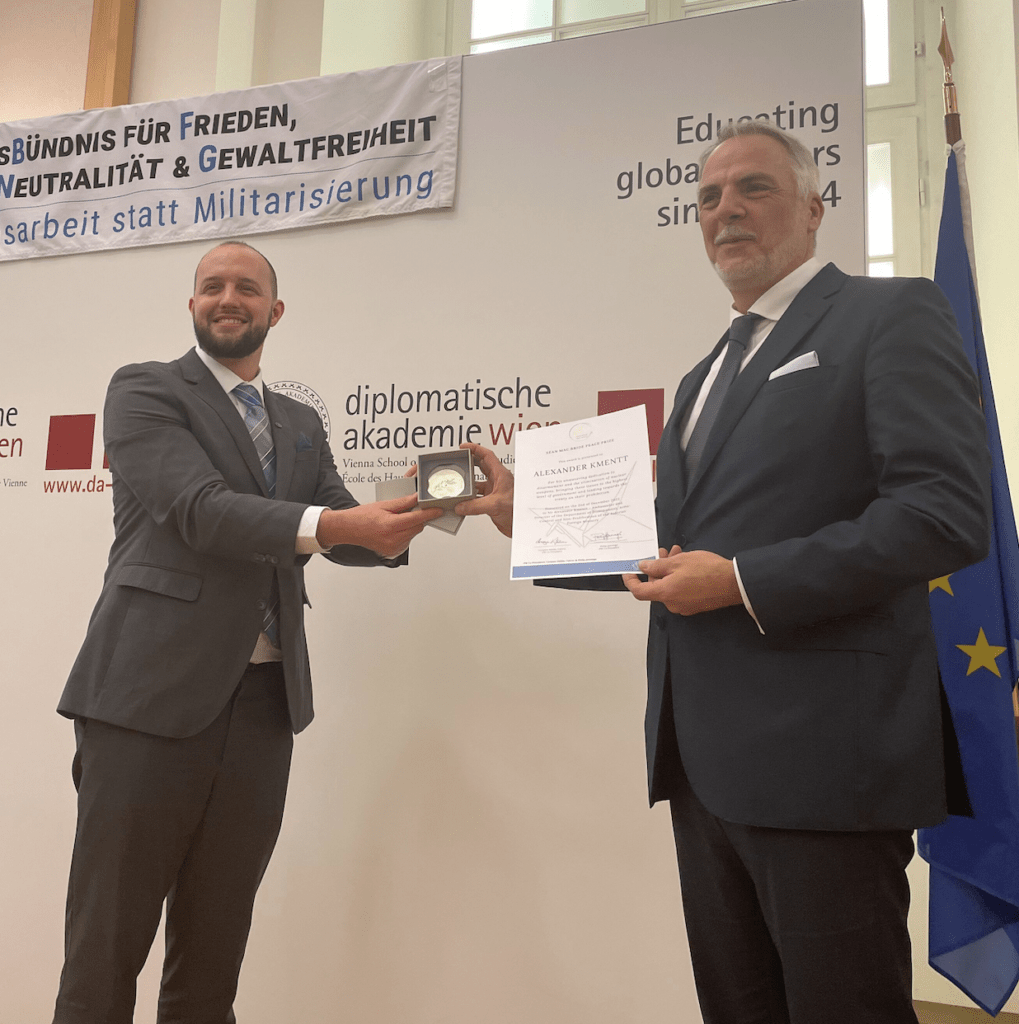 Featured speakers included Angela Kane (Former United Nations High Representative for Disarmament Affairs), Emil Brix (Director of the Diplomatic Academy of Vienna), Rosa Logar (WILPF Austria – Women's International League for Peace and Freedom), Elayne Whyte Gómez, (Costa Rican diplomat and Permanent Representative of Costa Rica to the United Nations in Geneva [2014-2020]), Beatrice Fihn (Executive Director of ICAN), Sean Conner (Executive Director of IPB) and Reiner Braun (outgoing Executive Director of IPB). Nadja Stiegler and Maria Kasznia from DuoArte enchanted the room with several musical numbers.
Watch the award ceremony here:
Press releases: Die Presse & Die Furche