Elayne Whyte Gómez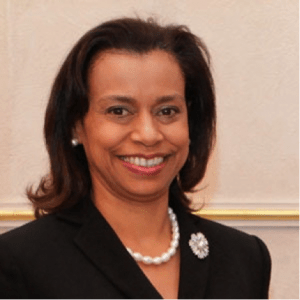 "We wanted to change the world," Ambassador Elayne Whyte Goméz said of herself and her classmates 24 years ago to an audience of students, staff and community members in a University. That aspiration continues to fuel her work. Ambassador Whyte is a career diplomat who is proudly serving as a Permanent Representative of Costa Rica to the United Nations Office in Geneva. "Costa Rica which is a country that decided 70 years ago to have a different approach to peace and security by abolishing its armed forces. So that means for a country like us, that we have put all our trust in an international system, that through rules and institutions we can resolve the conflicts and problems of humanity" she explains.
This dedication to improving international law inspired this young diplomat to lead successfully the negotiations of the landmark Treaty on the Prohibition of Nuclear Weapons in 2017, as an ultimate step of successful disarmament treaty negotiations.
Between 2014 and 2015, she was co-Chair of the 5th Meeting of the States Parties to the Convention on Cluster Munitions (CCM). She is currently a member of the Committee on the Implementation of Article 5 of the Conference of the States parties to the Anti-Personnel Landmine Convention (APLC) and a Vice-president of the Conference of the States parties of the APLC. She was Vice-president of the Second Conference of the States Parties of Arms Trade Treaty.
Her leadership at the UN conferences negotiating the Treaty on the Prohibition of Nuclear Weapons from March to July 2017 was a background of the success of the Treaty. The negotiations were brought to a successful conclusion in July 2017 and are ratified up to now by 26 countries and signed by 70. She developed during the conference a new style of work allowing the contribution of civil society and experts, together with diplomats. She is deeply connected to nuclear disarmament and a world free of nuclear weapons.
IPB is proud to award Mrs Gomez the Sean Mc Bride Prize, for her invaluable contribution to the completion of the historic Treaty on the Prohibition of Nuclear Weapons, and salute the work and dedication of this young woman in a key disarmament process where too fewer women have the opportunity to lead.