Many people like to talk of internationalism and solidarity. Horst Stasius, who has died aged 84, was someone who truly lived it.
Born in The Hague in the year Hitler came to power, Horst grew up in a German family who had gone abroad only to see their adopted country occupied. The family returned to Germany soon after, when his father, Otto, was called up.
During the war period his parents ran a small restaurant in the town of Hamm. Some local Nazi party members came to drink at their establishment since Otto was a member of the NSDAP. There was a sign (engraved on the beams) with a phrase that welcomed everyone, be they Jewish or Christian. This he covered up whenever the party people came to eat there. His mother however was more open-minded, refusing to have young Horst baptised Adolf. Once back in Germany, prisoners and forced labourers, living under their roof, always received a place at the family table. Otto was away, making war. Unfortunately one day around Christmas he came back unannounced… but he apparently loved his wife so much that he accepted her choices.
When Horst as a young trade unionist signed up for the Socialist Party his father nearly fainted; but later Horst convinced him and Otto abandoned his right-wing allegiances.
Horst had a job as a waiter, and indeed it was in this role that he first visited Turkey, when he embarked in the mid-1950s on a remarkable world tour with his friend Heinz Kaulmann on a tandem bicycle. This experience then formed the basis for a book and a seemingly inexhaustible fund of stories. It also provided him with fragments of many languages and friends in several Asian countries – to whom he enjoyed paying visits in later life.
Young Europeans on a world bicycle tour were less common then than now and the two lads found themselves minor press celebrities, and were even introduced to leaders such President Soekarno and Prime Minister Nehru. At one point, somewhere in South Asia, Horst was chased up a tree by a wild animal, and later was hospitalised in Indonesia for several months after a snake bite.
On his return home, Horst became very involved in his trade union, a role that led eventually to a position in Geneva with the International Union of Foodworkers (IUF), for whom he worked from 1963 to 1995. His main responsibilities were in administration and finance, most notably in organizing the purchase of the present IUF property, and later in managing the construction of a housing block on IUF land as a way to provide low-cost accommodation. It also generated a regular stream of income for the IUF.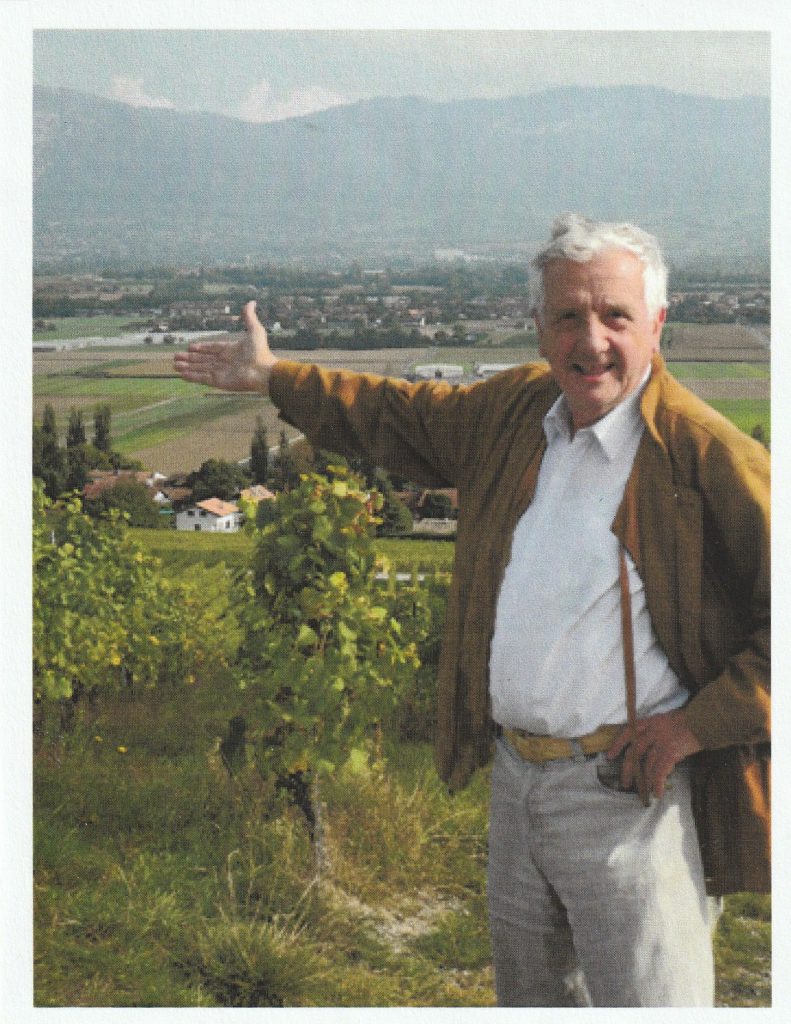 Now settled in Geneva, he married Karin (who worked for the Nobel Peace laureate Seán MacBride at the International Commission of Jurists) and together they brought up a family, all multilingual and active in social causes in typical Geneva style.
Horst always had to be active. In his spare time he devoted himself to several distinct communities, including Amnesty International; the German Social Democratic Party; the Lutheran Church; the Centre de Contact Suisses-Immigrés; and the International Peace Bureau. In the latter NGO he occupied several roles: first as auditor; then, when Lothar Belck retired, as treasurer; and finally as an avuncular friend, always ready to transport boxes of books, to look after visiting dignitaries (these even included his hero Willy Brandt), to drive colleagues and elderly friends to meetings, and as a frequent visitor to the office with a little dog, to share the latest news over a cup of tea, punctuated by laughs and jokes.
In later years he devoted much time, and remarkable administrative creativity, to helping a stream of refugees and migrants struggling to find their way into Switzerland, or to stay there once arrived.
The home he and Karin created in Perly was open to all kinds of people and reflected the family's lifelong causes and deeply-felt political values. Their regular summer garden parties were memorable occasions at which the various Stasius communities came together.
Amid his many engagements, Horst found time to write several books: Weltreise mit dem Tandem, a lively account of his youthful travels; Wo ist Mariana, an explanation of the UN for young people;  Menschenrechte: Gesetze ohne Gewähr also for younger readers; and Der Weg nach Israel, a personal story with an anti-racist message.
He is survived by Karin, their daughters Danya and Petra, and five grandchildren.
Born 1st July 1933 – died 13 May 2018
Obituary by Colin Archer, Secretary-General of the International Peace Bureau (retired)