Announcement: 2021 MacBride Peace Prize recipients
Alexander Kmentt, Ambassador and Director of the Department of Disarmament, Arms-Control and Non-proliferation, Austria
Assistant Association for Political Prisoners (AAPP), Myanmar/Burma
About the Sean MacBride Peace Prize
Every year the IPB awards a special prize to a person or organization that has done outstanding work for peace, disarmament and/or human rights. These were the principal concerns of Sean MacBride, the distinguished Irish statesman who was Chairman of IPB from 1968-74 and President from 1974-1985. MacBride began his career as a fighter against British colonial rule, studied law and rose to high office in the independent Irish Republic. He was a winner of the Nobel Peace Prize (1974)
The award is decided by the IPB Steering Committee. IPB members are welcome to make suggestions and provide background documentation on potential candidates.
The Prize is a non-monetary one.
Assistant Association for Political Prisoners (AAPP), Burma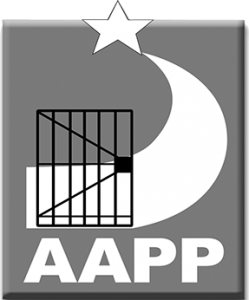 Established in 2000, AAPP is a human rights organization that advocates for the release and rehabilitation of all political prisoners within Burma/Myanmar. The organization is headquartered in Mae Sot, Thailand, close to the Burman border as many of AAPP's staff members are former political prisoners exiled from the country. The organization accurately states that "As long as political prisoners exist inside Burma, Burma will not be free". Since the military coup d'état staged by the Burman military on February 1 2021, the AAPP have continued to tirelessly and diligently documented each and every death caused by the Junta. Their work makes them targets of the Junta, but this is a sacrifice they willingly embrace, placing the future and wellbeing of their country before themselves. In recognition of their bravery and commitment to securing the freedom and democratic rule of Burma, the IPB decided to award AAPP the Sean MacBride Peace Prize for 2021. The AAPP has graciously accepted this award which will be officially given during a ceremony in 2022.
Alexander Kmentt, Ambassador and Director of the Department of Disarmament, Arms-Control and Non-proliferation, Austria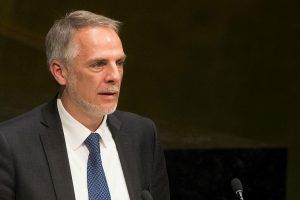 Mr Alexander Kmentt is the President-designate for the First Meeting of States Parties to the Treaty on the Prohibition of Nuclear Weapons, a role he fulfils alongside his Directorship of the Department of Disarmament. Arms-Control and Non-proliferation within the Austrian Ministry of Foreign Affairs. Mr Kmentt has a long career behind him of advocating for a reduction in arms production, sale and use, especially nuclear weapons, bringing these issues to the highest levels of government and imploring decision makers to take notice and take action. Mr Kmentt was one of the key architects to the TPNW. In 2014 he organized the Vienna Conference on the Humanitarian Impact of Nuclear Weapons which culminated in the Humanitarian Pledge which was endorsed by 135 States and played a significant role in the TPNDW's fruition. For these reasons, among others, the IPB board decided to award Mr Kmentt the Sean MacBride Peace Prize for 2021. Mr Kmentt has humbly accepted this award, which will also be given during a ceremony in 2022.
To download the press note as a pdf, please click here.