The ODVCW is a non-profit. Non-governmental organization, which is dedicated to informing the international community and international organisations about the human tragedy in sardasht.
Since a majority of the chemical weapons victims of sardasht need medical care and health monitoring, the ODVCW works together with national health systems and with other NGOs to find ways to improve the quality of life and health of these patients.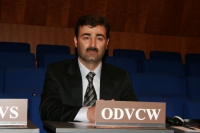 The aims of the ODVCW are as follows:
– To draw the attention of the public and other organization to issues relation to the prevention of the production, stockpiling and use of chemical weapons;
– To identify suitable methods for solving the problems of the victims of chemical weapons; and
– To gather and analyse, including from the legal standpoint, information on the damage
– Try to make peace and reconciliation widespread.
– Struggle against producing and spreading mass destruction weapons.
– Support those who, somehow, have suffered/are suffering from chemical weapons.
– Preserve the rights of those who, somehow, injured and also the victims' families.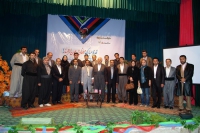 It should be also mentioned that we're the spectator member of OPCW and our organization has two seats there.
Membership: the members of the organization are volunteers from sardasht and the surrounding region, a significant number of whom are themselves victims of the chemical weapons attack of 1987 or lost family members in the attack.