Map Unavailable
Date/Time
Date(s) - Wednesday - Nov 24, 2021
4:00 pm - 5:00 pm
Categories
Please register here.
The role of elections as a conflict resolution mechanism is undeniable. It provides an exit strategy from often violent crisis. However, in order for an election to fulfill its conflict resolution and peace building role it must address the basic requirements of a level playing field. And because elections are in themselves a potential source of conflict, it is all the more important that they are held under conditions to promote peace. This event aims to explore how elections can threaten peace building and national reconciliation efforts, specifically in the Liberian context, and also Africa at large.
Presenting the postponed workshop, Democracy Elections and Peace building, from the Second International Peace Congress Barcelona in October, IPB is pleased to bring this event forward as a webinar. Designed by Liberian youth peace activist, Tyson Smith-Berry Jr, this event will discuss the title´s themes from the African Context. The workshop will provide participants the knowledge and skills to understand  the concepts of Democracy and Elections  so as to be able to ensure a cohesive, peaceful and friendly environment that will promote and enhance fear-free,  safe, inclusive, and participatory  democracy in Liberia and Africa at large. The workshop is also based on a comprehensive approach to community-building that integrates the core skills, knowledge, and attitudes that youth need to be positive agent of change in their respective communities or countries. The intended outcome of the webinar is to increased knowledge and skills of participants  to apply and  support democracy in their respective countries  for a peaceful and cohesive world. At the end of the workshop, participants will be able to understand the concept of democracy and describe its principles.
This event will feature two panelists.
Moderation will be provided by Rev. Karlene Griffiths Sekou of Black Lives Matter
Tyson Smith Berry Jr
Executive Director & Founder of 4Kids International.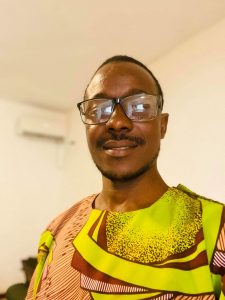 Angela Austin-Waters
Director of Policy, Black Lives Matter Grassroots